....
De voordelen van werken met squarespace
..
the advantages of working with squarespace
....
....
Een moderne website die met je mee kan groeien.

Alle templates zijn volledig responsive, waardoor je site er goed uitziet op elke schermgrootte!

Squarespace en ik maken je site SEO vriendelijk, zodat jij je geen zorgen hoeft te maken over zoekmachine optimalisatie.

Met Squarespace hoef je je geen zorgen te maken over plug-ins of updates die je site kapot maken.
..
A modern website that can grow with your business.

All templates are mobile responsive, which ensures that your site looks great on any device!

Squarespace and I make your site SEO-friendly, so that you don't have to worry about Search Engine Optimisation.

Using Squarespace means you don't have to worry about plug-ins or updates that break your site.
....
....
Squarespace maakt automatische back-ups van jouw website. Als je per ongeluk een pagina verwijdert, kun je deze nog terugvinden.

Omdat ik lid ben van de Squarespace Circle, krijg je via mij 20 % korting op je eerste jaarlijkse betaling.

24/7 support van Squarespace zelf!
..
Squarespace automatically backs up your website. If you accidentally remove a page, you can still get it back.

As a member of the Squarespace Circle, working with me entitles you to a 20 % discount on your first yearly payment.

24/7 support from Squarespace!
....
Squarespace website
....
wat hoort erbij:
..
What's included:
....
....
Een website met 7 pagina's
Zodat je een volledige website hebt.
Een uur startoverleg
Om je wensen te bespreken en samen je template te bespreken. Zo ben je nauw betrokken bij het proces.
2 uur stock foto's zoeken
Mocht je deze nodig hebben.
Custom cookie banner
Zo hou je je aan de wet en voorkom je problemen in de toekomst.
..
A website with up to 7 pages
So that you've got all the essentials.
One hour kick-off call
To discuss your wishes and pick a template together. This way you're involved with the process.
2 hours of searching for stock pictures
In case you need them.
Custom Cookie Banner
This way you'll stick to the law and avoid trouble.
....
....
1 blog
Zodat je klaar bent om updates te delen.
Geoptimatiliseerde afbeeldingen
Voor gebruik op het web. Zo blijven je foto's scherp en je site snel, wat zowel voor je bezoekers als je online vindbaarheid prettig is.
twee rondes revisies
Zodat je website helemaal naar wens is.
website uitleg
Als je website klaar is krijg je een rondleiding aan de achterkant van je nieuwe site, zodat je zelfverzekerd aanpassingen kunt maken.
..
1 blog
So that you're ready to share your updates.
Optimised images
For use on the web. This way your pictures will stay sharp and your site remains fast, great for visitors and SEO.
two rounds of revisions
To make sure that you love your new website.
Website explanation
Once the site is finished, I'll give you the Grand Tour of the back-end, so you can confidently make any necessary changes yourself later.
....
....
Klaar binnen 2 - 4 weken
Prijs excl. btw, domeinregistratie en Squarespace account
€ 2450
..
Ready in 2 - 4 weeks
Price excludes VAT, domain and Squarespace account
€ 2450 / $ 2850
....
....
Extra opties
..
Optional add-ons
....
....
extra pagina's
Mocht je meer pagina's nodig hebben, kan dat natuurlijk! Deze worden berekend voor € 125 per pagina of extra blog.
Acuity scheduling set-up
Bij je Squarespace account zit een Acuity Entrepreneur plan inbegrepen om online afspraken te kunnen maken. Ik kan deze integratie volledig inrichten voor € 300.
..
Extra pages
If you need more pages, this is absolutely possible! Extra pages and blogs are charged at a flat rate of € 125 / $ 165 per page.
Acuity scheduling set-up
Your Squarespace account comes with an Acuity Entrepreneur plan included. I can fully set-up this integration for you for € 300 / $ 375.
....
....
tweetalige website
Wil je een tweetalige Squarespace website? Voor € 450 maak ik je website tweetalig. Vertalingen lever je zelf aan.
seo Extra
Standaard zorg ik ervoor dat je website zoekmachinevriendelijk is ingericht. Bij SEO extra dien ik je website bij Google en Bing in voor indexering en verzorg ik een Google Maps vermelding als dat relevant is. SEO extra kost € 250.
..
Bilingual website
Are you in need of a bilingual Squarespace website? For € 450 / $ 575 I'll make your website bilingual. You have to provide the translations.
SEO extra
I make sure that your website is SEO-friendly by default. With SEO extra I'll verify and submit your sitemap to both Google and Bing for indexing. If it's relevant I can also help you with a Google Maps listing. SEO extra is € 250 / $ 325.
....
....
maatwerk
Mocht je geen hele nieuwe website zoeken maar alleen kleine aanpassingen, hulp bij SEO, het opzetten van een portal, membership of iets anders, neem dan contact op. Natuurlijk zorg ik dan voor een vrijblijvende offerte op maat!
..
Custom work
Don't need a whole new website but just a few small edits, SEO support, a client portal, membership set-up or something else, please shoot me a message. I'll put together a custom proposal for you!
....
....
1| KENNISMAKING
Al mijn web design projecten beginnen met een vrijblijvende afspraak, meestal via Skype of Zoom. Zo kunnen we elkaar leren kennen en jouw wensen bespreken. Natuurlijk beantwoord ik ook alle vragen die je hebt en hebben we het over de planning van jouw nieuwe Squarespace website.
2| OFFERTE
Gebaseerd op ons gesprek ontvang je van mij een gepersonaliseerde offerte. Als je de offerte accepteert en de aanbetaling van 50 % voldaan is, kunnen we aan de slag.
3| VRAGENLIJST EN CONTENT
Je ontvangt van mij een vragenlijst om je voorkeuren en ideeën voor jouw Squarespace website te verduidelijken. Daarnaast kun je alle teksten en foto's uploaden in een gedeelde map.
4| WEBSITE BOUWEN
Hierna ga ik aan de slag met je nieuwe website. Ik stuur je een linkje waar je de website kunt bekijken.
5| REVISIE
Gebaseerd op jouw feedback pas ik de site aan, zo zorg ik ervoor dat jouw website helemaal naar wens is!
6| DE TECHIE DINGEN
Ik help je om jouw social media profielen te koppelen en koppel je domein.
7| 3,2,1 LIFT-OFF!
Als de tweede betaling voldaan is, draag ik het eigendom van de site aan jou over en gaat de site live! Binnen 30 dagen na het lanceren van je site help ik je nog een uurtje als dat nodig is.
..
1| Meet & Greet
All my design projects start with a complimentary meeting, usually via Skype or Zoom. This way we can get to know each other and discuss all your wishes. Naturally I'll answer any questions you have and we'll discuss the timeline for your new Squarespace website.
2| Proposal
Based on our meet & greet you'll receive a personalised proposal. After accepting the proposal and paying a 50 % deposit, we'll get started on your new site!
3| Questionnaire and Content
You'll receive a questionnaire to clarify your preferences and ideas for your Squarespace website. You can upload all of your copy and images into a shared folder.
4| Building your site
After this I'll get started on the design of your site. I'll send you a link where you can look at the website concept.
5| Revisions
Based on your feedback, I'll adapt your site to make sure it is everything you've dreamed about!
6| Tech stuff
I'll assist you with connecting your social media accounts and your domain.
7| 3, 2, 1 Lift-off!
Once your final payment is complete, I'll transfer the ownership of the site and we launch it together! In case you need it I'll be available for questions or small edits for 1 hour within 30 days of your site launch.
....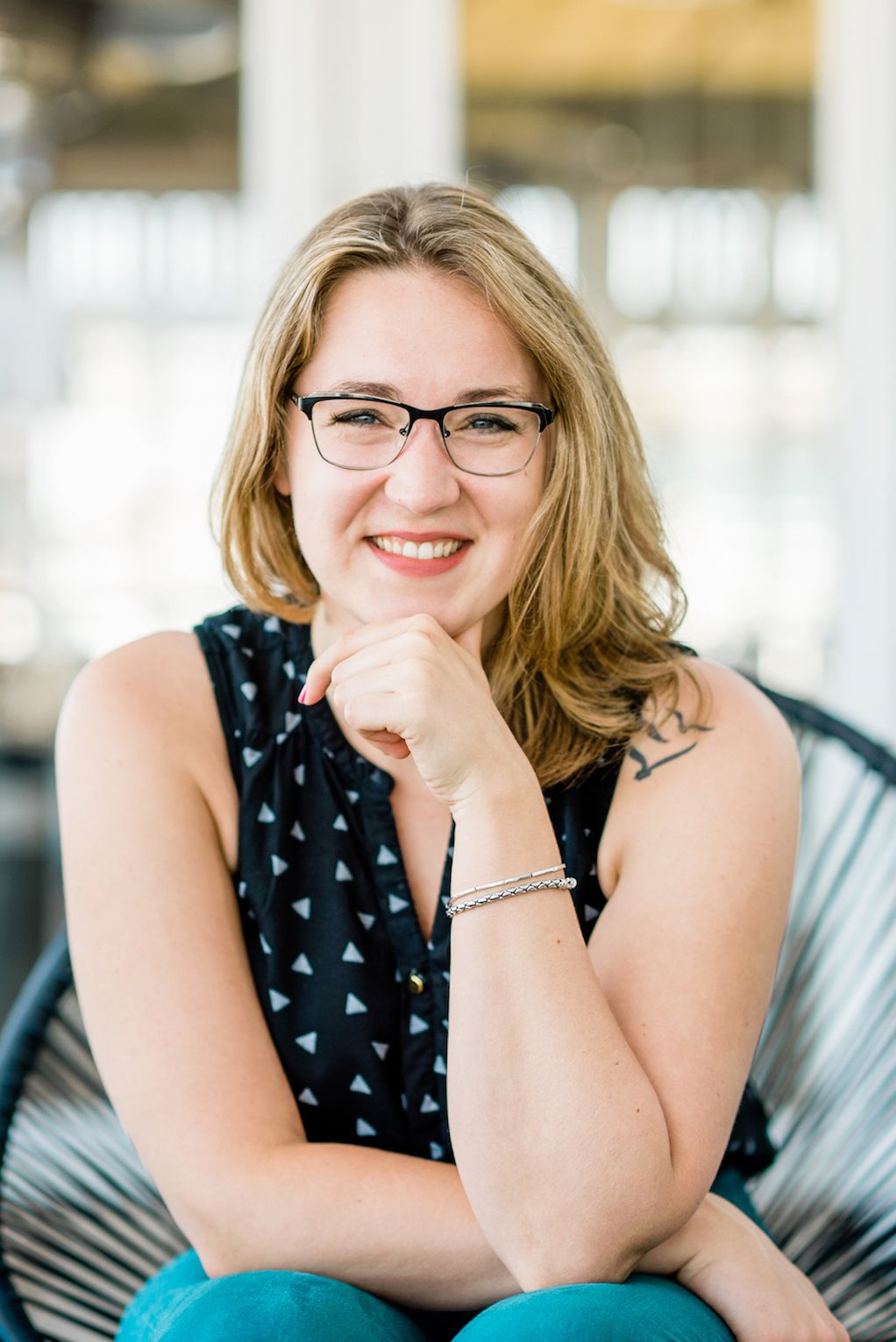 Hi, ik ben Sandra..Hi, I'm Sandra
....
en ik hoor vaak horrorverhalen over designers die verdwijnen, extreem langzame communicatie of projecten die al 6 maanden "bijna klaar" zijn..and I hear a lot of horror stories about disappearing designers, slow communications and projects that drag on and on and on
....
....
DAAROM PAK IK HET ANDERS AAN:
..
I like to do things differently:
....
....
Snelle communicatie, meestal via e-mail maar ook een telefoontje, Skype-gesprek of kop koffie op zijn tijd hoort erbij!

Geen verborgen kosten, want daar houdt niemand van.

Eerlijk en open over mijn eigen kunde en onkunde. Je vragen zoek ik uit, mocht ik het niet weten of kunnen, zoek ik iemand die jou wel kan helpen!
..
Quick communication, mostly through email but a phone call, Skype chat, or a coffee are all on the table!

No hidden costs, because no one enjoys that.

Honest and open about what I can and cannot do. I'll find an answer to all of your questions and if I'm unsure or incapable, I'll connect you with someone that can help you!
....
....
Anderen helpen zoals ik zelf graag geholpen word. logisch toch?
..
Helping others the way I like to be treated. Makes sense right?
....